In our language school, Colegio de España, you can learn Spanish, one
of the most widely spoken languages in the world. Since 1973, thousands of students and teachers have passed through our courses eager to learn or perfect their Spanish. Our center, pioneer in the teaching of Spanish as a foreign language, has a team of highly qualified ELE teachers who will make you enjoy your classes while you learn
Spanish. Don't think twice! Learn Spanish in a unique and different
environment where you will receive a completely personalized treatment
and enjoy classes in small groups. We are waiting for you!
C/ Compañía 65 – 37002 Salamanca
Private lessons and online classes
Spanish language and culture and cultural courses
Facilities with garden or terrace
Transfer from the airport
Field trips and gastronomic routes
Dance, film and cooking workshops
Language exchange and sports activities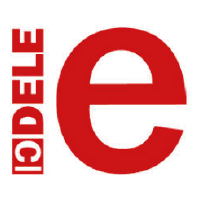 Learn Spanish in Salamanca
Colegio de España