Colegio Hispano Continental
The Hispano Continental, a center accredited by the Instituto Cervantes and located in the center of Salamanca, was founded in 1989 to provide a pleasant environment in which to learn Spanish. Our teaching methods are in constant development and our teachers are native speakers specialized in ELE. The most important aspect of our center is the personalized nature of the teaching which allows the student to progress easily. Hispano Continental offers you extra-academic activities with which to complete your learning. Come and study with us, you will enjoy fantastic experiences to share with new friends. Great opportunity to learn Spanish and our culture.
El aspecto más importante de nuestro centro es el carácter personalizado de la enseñanza que permite al estudiante progresar fácilmente (máximo ocho estudiantes por aula). Hispano Continental te ofrece actividades extra-académicas con las que completar tu aprendizaje. Ven y estudia con nosotros, disfrutarás fantásticas experiencias para compartir con nuevos amigos. Los programas individuales y para grupos complementan las clases con actividades, excursiones y alojamiento con familias españolas o en piso compartido.
Con nuestros cursos puedes obtener créditos universitarios certificados por la Universidad Pontificia de Salamanca. ¡Te esperamos!
C/ Sorias, 17 – 37002 Salamanca
Spanish language and culture
Cultural and sports courses
WiFi and air conditioning
Facilities with garden or terrace
Transfer from the airport
Field trips and gastronomic routes
Dance, film and cooking workshops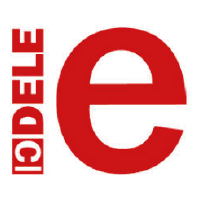 Learn Spanish in Salamanca
Hispano Continental